Petrillo Stone Corp Visits Lincoln Quarry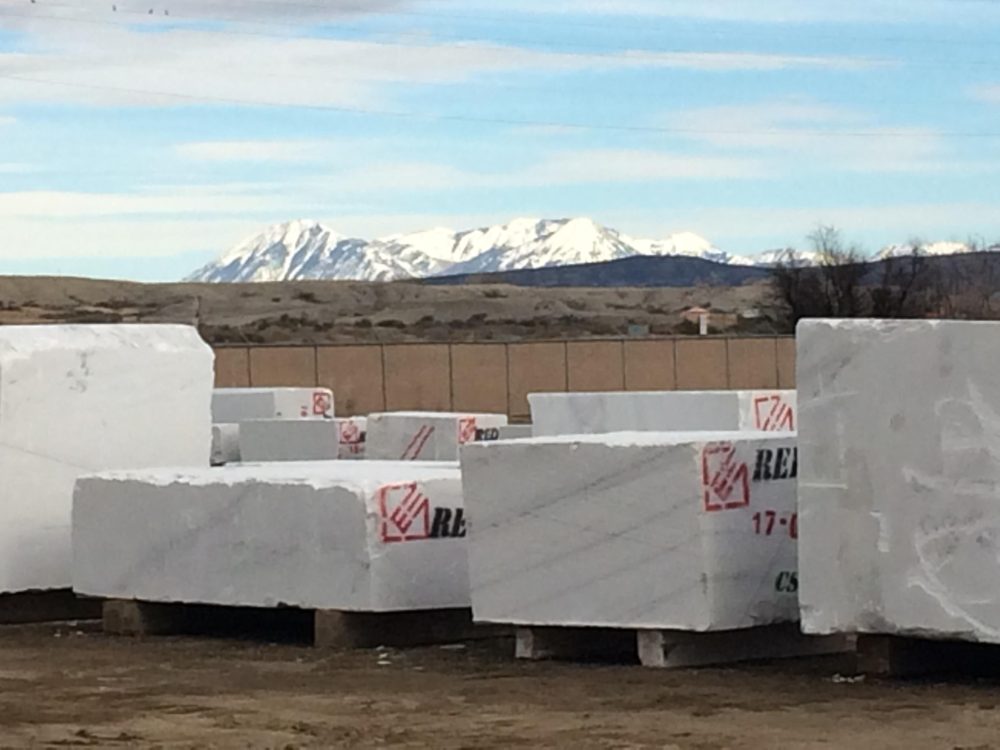 Because we are invested in using only the highest quality materials, our business often requires us to travel in search of that stone. You may remember a previous post about our trip to Italy, but our most recent adventure brought us to Lincoln Quarry in Colorado. This quarry earned its name from being the source of the Lincoln Memorial in Washington D.C.
This quarry is unique for many reasons, one being that it is underground. Below, you'll see photos of Ralph Petrillo and our architectural team, the owner's representative, the fabricator and the project installer. If you look closely, you can see the Rocky Mountains in the background.