Frank and Ralph Petrillo and Fordham University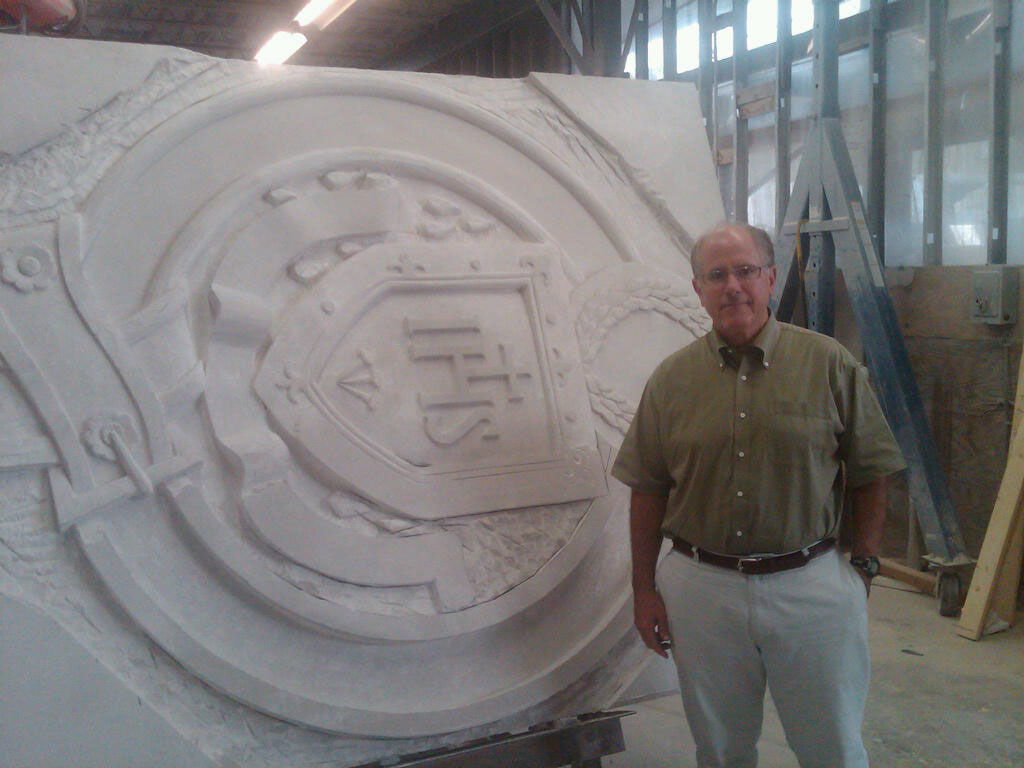 Frank and Ralph Petrillo are brothers and co-owners of Petrillo Stone. As the grandsons of founder Antonio T. Petrillo they carry on the family tradition of quality stonework and stone carving.
Petrillo Stone's work can be seen around New York City and beyond. Petrillo Stone has a special relationship with Fordham University dating back to 1935. The stonework and stone carving seen on and in many buildings on the Fordham campus has been done by generations of the Petrillo family. In the above photos the brothers pose with one of the more recent projects completed for the University, a large carved stone seal for the law school.