Installing Carved Gold-Leaf Limestone at Fordham University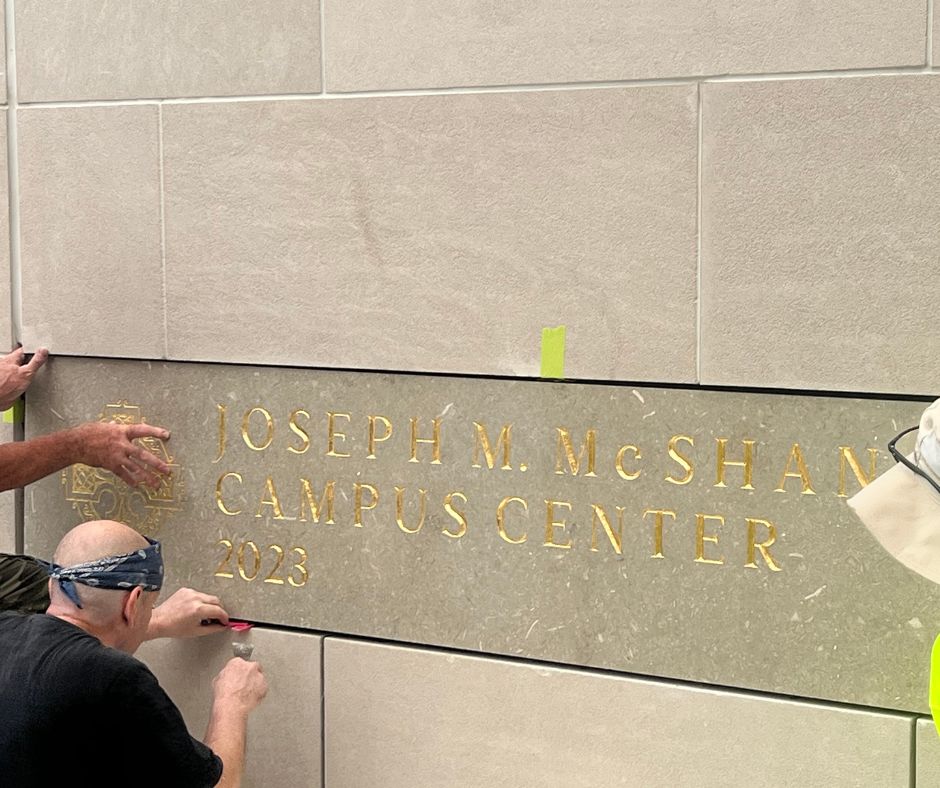 This past summer, Petrillo Stone had the opportunity to help honor the former president of Fordham University -Father Joseph McShane. Our team has had a few opportunities to add custom stone to the campus of Fordham University, but this recent trip was even more special with the addition of a hand-carved, 24-karat gold-leafed dated stone.
Returning to Fordham University
Petrillo Stone has completed other projects at Fordham University and at the McShane Building in the past – so we were very excited to return. Other stonework you may have seen or read about at this campus in the Bronx are hand-carved custom Limestone designs. One was a cross and the other was the university seal – and now our latest debut is the custom, hand-carved 24-karat gold-leafed stone.
Leaving a Legacy with Gold-Leaf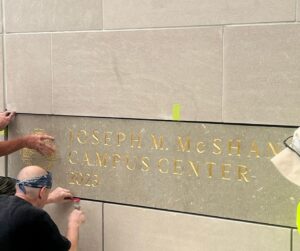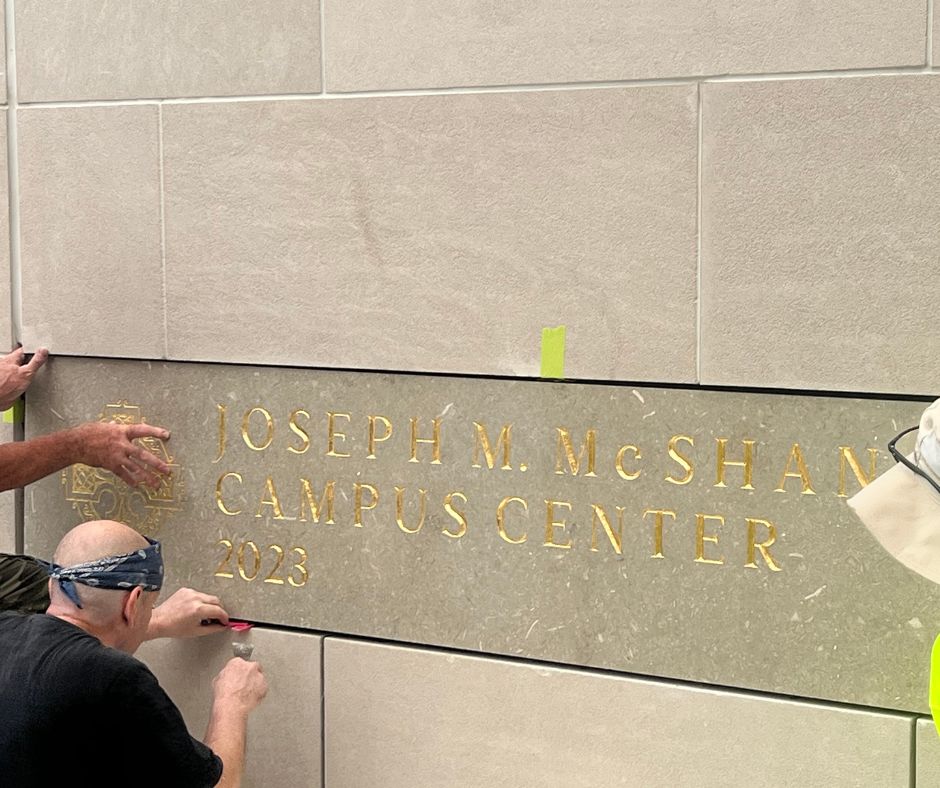 Adding gold to any custom stone project is a sure way to add incredible beauty. There was no better way to honor Father McShane than with a custom, dated 24-karat gold-leafed stone. This addition will serve the McShane Building for years and decades into the future – and our team was proud to have been a part of the legacy. The gold leaf was cut and carved into Portuguese Limestone, which is a very dense stone compared to some other types of Limestone we have used in the past (such as Aegean). Portuguese Limestone also has beautiful, dark veining throughout it's natural stone which complements the gold leaf wonderfully.
We hope this custom, hand-carved gold-leafed stone preserves the legacy that Father McShane left. While pictures only show so much – it is worth the drive to Fordham University's Rose Hill Campus to view it in person.