Cast Stone vs. Natural Stone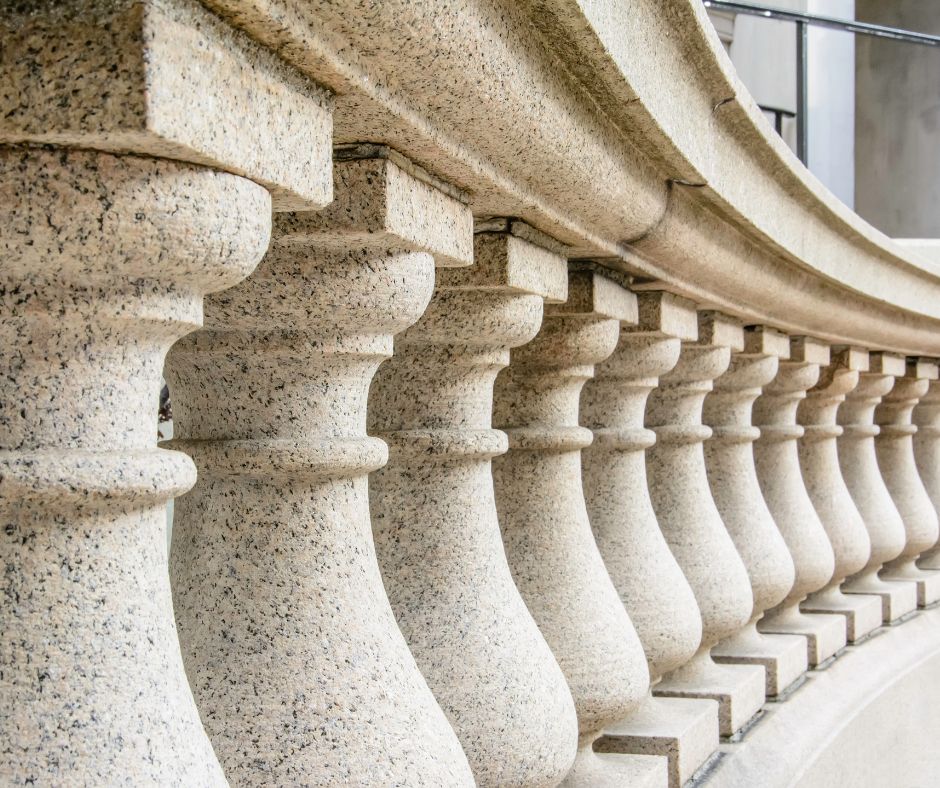 When you are looking at enhancing the beauty of your home, church, or business – the topic of stonework should make its way into the conversation. One of the most tried and true ways to make any building look elegant is with stone features. Whether you use it for a walkway, a wall, landscaping, or for something more monumental – stone offers beauty that stands the test of time. Not all stone is created equal, however.
Cast Stone
A great way to add stonework that doesn't cost a fortune is with cast stone. Similar to concrete, cast stone is a highly refined building material usually formed by mixing natural elements like quartz, granite, limestone, or marble. Cast stone mix is then pushed through molds to give it a look that resembles the density and texture of natural stone. While this can look authentic, it cuts the cost of paying for the real thing while still adding the value that stonework offers.
Natural Stone
If you truly want the look, feel, and historical representation of stone, then you need to invest in natural stone. There are many types of natural stone, including quartz, granite, limestone, marble – and more. These stones are brought forth from the earth by mining or through quarries. Although more costly, there really is no comparing natural stone to any other building element. Because cast stone is created using molds, the amount of detail within the stonework can be minimal. With natural stone, a sculptor can get as detailed or as intricate as possible (think of Greek and Roman marble statues or ancient cathedrals). This level of detail is unparalleled – but you have to pay for it.
Which Stone is Right for You?
When deciding which stone to use, you will have many choices. From marble to quartz to limestone and everything in between. If you want something that is durable and cost-efficient, a cast stone may be the best for your specific job. If you want to add beauty with unique detail and one-of-a-kind carving, natural stone is the way to go.
At Petrillo Stone, we love working with all types of stone to help people get their desired results. We love historic cathedrals and monuments that showcase the beauty of natural stone, but we also appreciate the types of buildings that can be erected with the use of cast stone. For more information or for help deciding which stone to use, please contact us today.