Hand-Carved Brownstone for the Palace Hotel in New York City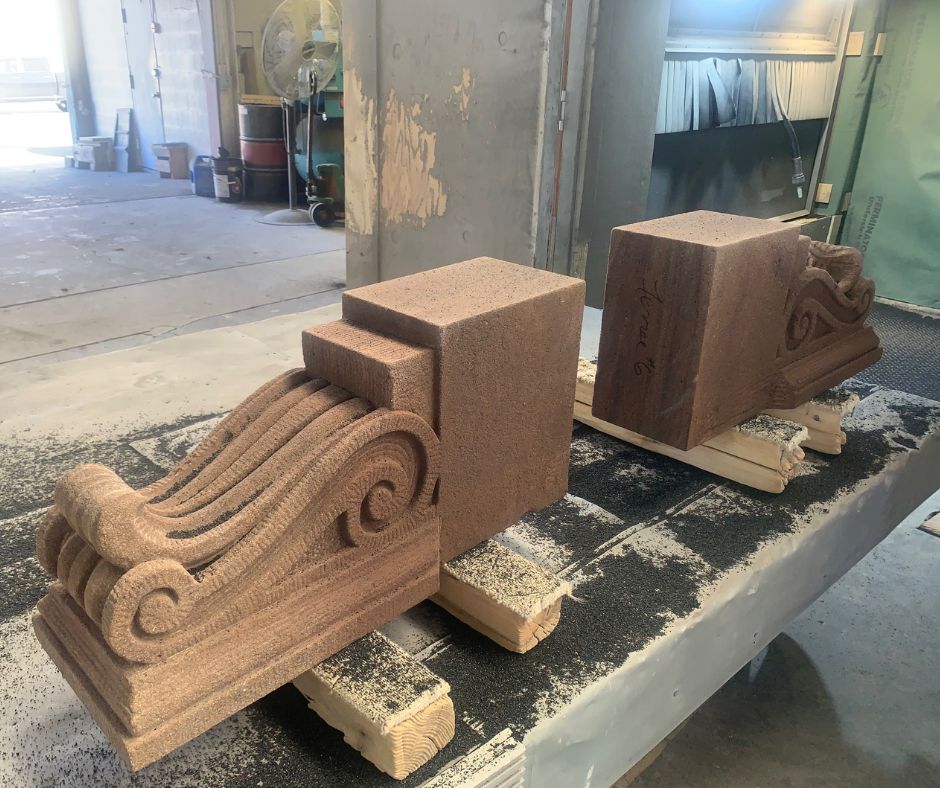 If you speak to an artist – whether a painter, a writer, or a sculptor – and you ask them why they love what they do, you may get many different answers. One answer may be consistent among them all, however. Bringing to life something that was not there or seen before is exciting. It is like discovering a new planet or reaching new lands as an explorer. Finding the picture in the painting, revealing the story of a book, or unveiling a monument that was once a block of stone is a feeling unlike any other. As stonemasons, we often get to feel this when carving custom work for clients. One recent project in New York City gave us just that.
The Palace Hotel
In the 1880s, the president of the Northern Pacific Railroad – Henry Villard – built six houses. These houses were known as the Villard houses and they were constructed in a "U"-shaped plan, with three wings surrounding a central courtyard on Madison Avenue. They became the homes of many prominent New Yorkers, but over the last 140 years, these six houses and the area around them have evolved to include towers and a skyscraper and have been transformed into a beautiful luxury hotel in Midtown Manhattan. A staple of New York history, the Palace Hotel is a name in and of its own right.
What is Brownstone?
Given the history of the hotel, you can understand the profound feelings it evoked when our team at Petrillo Stone Corporation was asked to hand-carve brownstone elements. We were honored to contribute to such a beautiful and historical location.
Also known as 'freestone', Brownstone has been a popular stone for many masons. In fact, as far back as the 1700s, Pennsylvania Quakers used this stone to build stone mills and mill houses. It was also a popular stone for headstones during the 1700s and 1800s, because it was easy to carve names and dates. It wasn't until marble became popular in the 1800s that brownstone began being used for custom carvings and features in homes instead of as building materials.
Petrillo Stone Accentuates History
For this commission, Petrillo Stone carved beautiful accents out of brownstone to be used in the main areas and lobby of the Palace Hotel. To add historic value to an already valued, historical location has been an exciting venture, and we cannot wait to unveil the final product after installation!