Gargoyles on the New York Life Building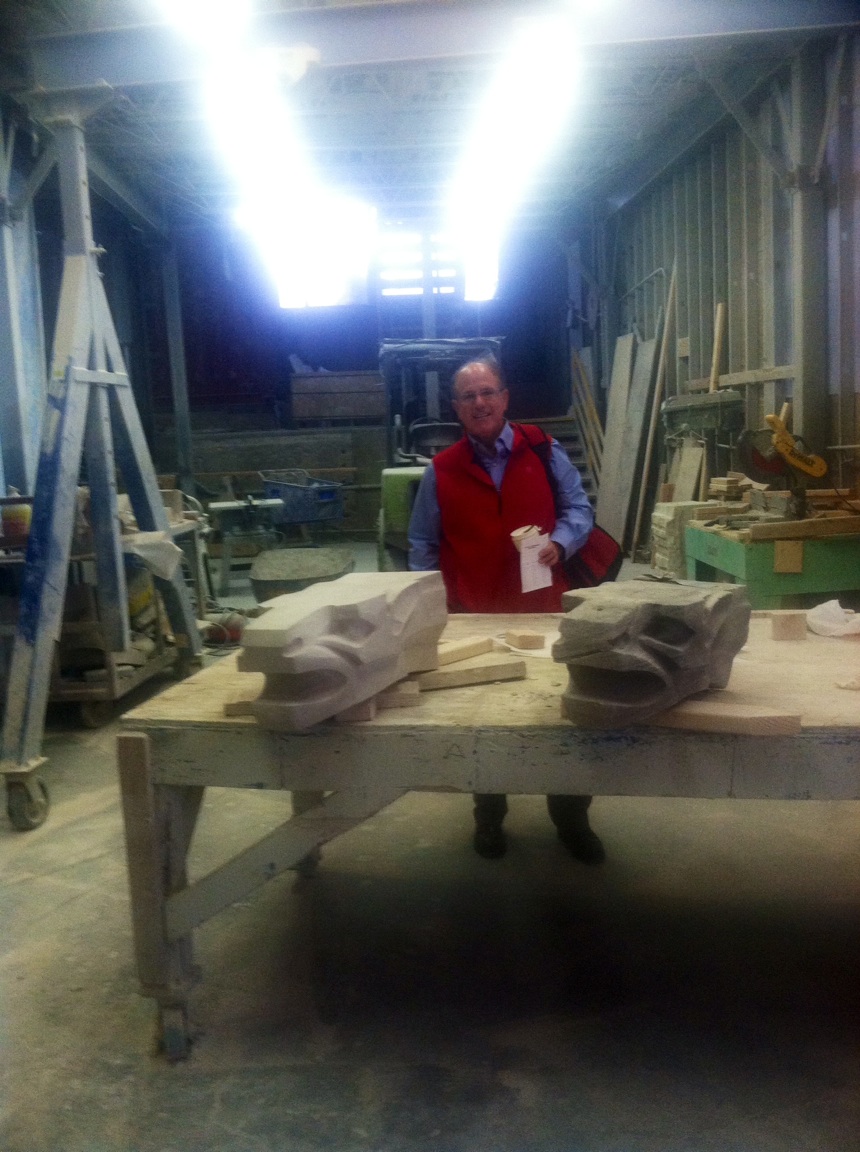 Check out images of our latest project! We've replicated an original gargoyle from the New York Life Insurance Building, and both works will be put back on the building. Clearly, our model is the fresher-looking gargoyle in the picture below (seen in front of Ralph Petrillo). However, it will be sandblasted to gain a weathered look and match the others. We carved this piece out of Indiana limestone.
You can read about this project in detail on our other blog site.