Indiana Limestone Rosettes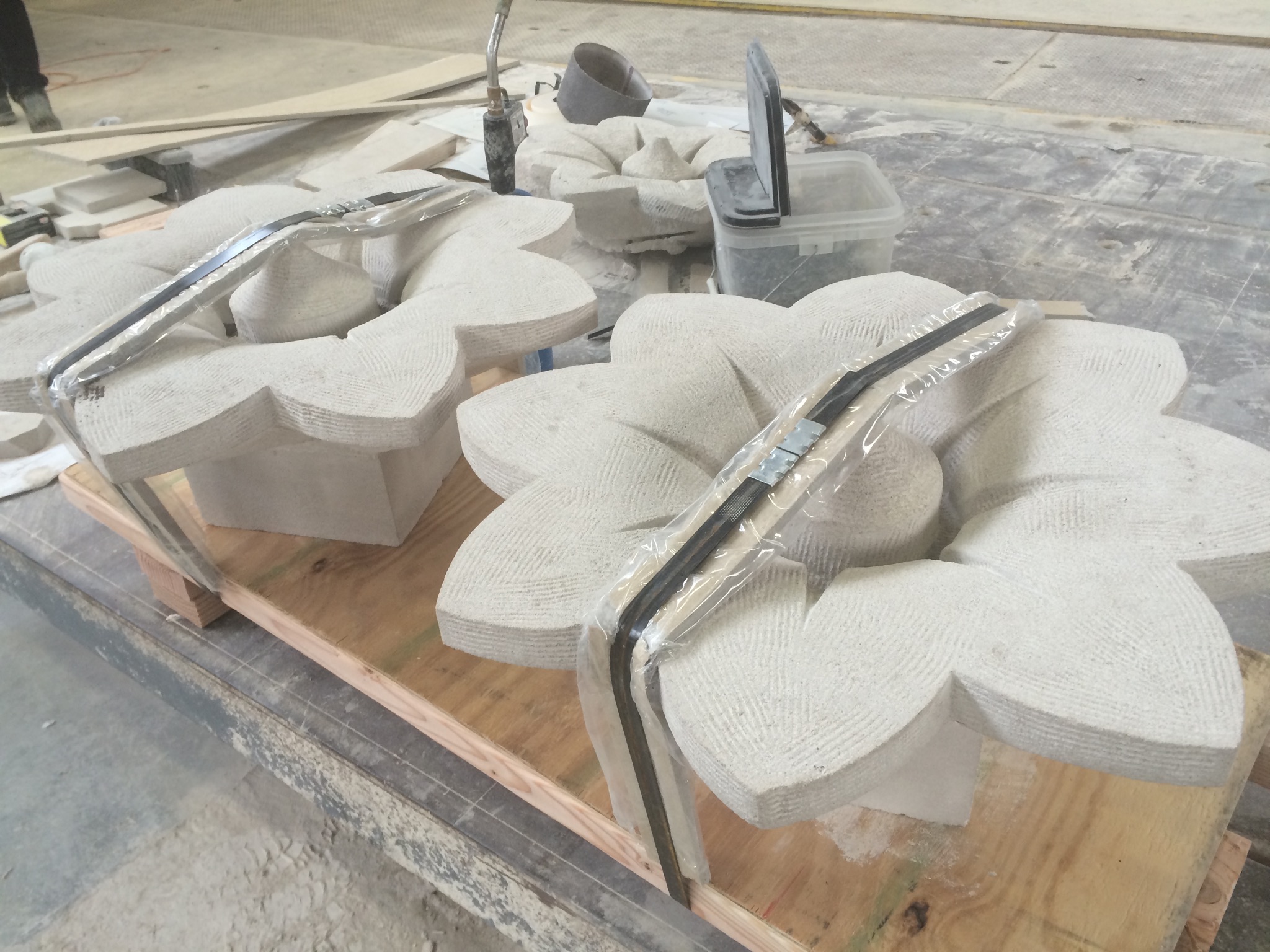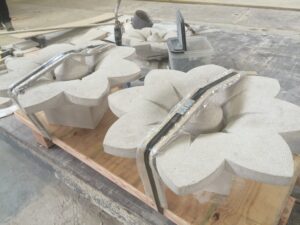 To the right are two Indiana Limestone Rosettes which were made at Petrillo Stone's plant in Mount Vernon. These are replacement pieces for original pieces that were created in the 1920's. Both are gray Indiana limestone with a chiseled finish.
We love creating beautiful, custom pieces such as these. It's not often that we're challenged with rosettes, so we cherish the moments that we are. As you've seen in our previous post about the New York Life Building, we enjoy replicating original pieces for historical buildings. It's a challenge in stone masonry that is so rewarding when done correctly.
For more examples of our work, visit our portfolio.