Working on a White Marble Lobby on the Avenue of Americas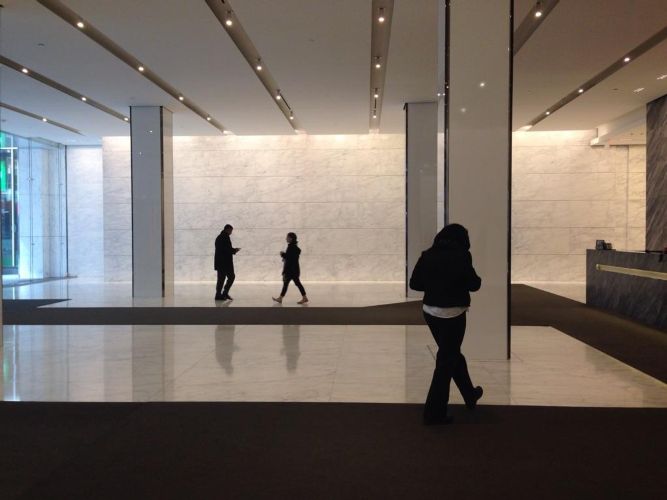 In 1945, 6th Avenue was officially renamed "Avenue of the Americas" by Mayor Fiorello La Guardia. He made this change to show respect of Pan-American ideals and principles, and to hopefully persuade some Central and South American nations to build consulates there.
Even though "Avenue of the Americas" remains the street's official name, few New Yorkers refer to it as such. Colloquially, the street is still called 6th Avenue.
We're excited to have the change to work on the Avenue of the Americas. Check out these photos of the beautiful white marble lobby we recently worked on there: